Prelaunch Club
Shopify Theme for Kickstarter Prelaunch & Late Pledges
Sale price
$24.95
Regular price
$199.99
Unit price
per
Sold out
Included in this package:
'Rocket' Shopify theme
70+ Kickstarter Email Templates

 

(a $6.95 value)


Walkthrough Videos
Checklist for funnel setup
Step-by-step guides on funnel setup:


Using the Shopify Theme
Email automation systems
Collecting $1 VIP Deposits



List of over 40 different Opt-In Offers ideas used successfully with past projects
Average Acquisition Costs and Lead-To-Backer conversion rates for Followers, Members, VIPs, and Emails.


User Journey Flowmap

Traditional Email Lead funnel:
VIP Access funnel:

Page Examples
Landing Page
Physical Product

Film Product

Game Product
Special Offer Page 
VIP Reservation

VIP Subscription

 

 

(via Patreon or Discord)

Join Community 

Survey

Follow Kickstarter
Thank You Page 
(if using VIP Access funnel)
Signup Page 

Social Media Funnel

Video Trailer
My comprehensive collection of templates is always growing with the latest trends in marketing.

Additions & updates are automatically uploaded to the Google Doc file.
All template packages have my email address included for priority support.

Have a question about how to get the most out of your marketing efforts? Drop me a line at the email address included with the templates!
All templates are a Google Doc that can be saved as a personal copy and also as PDF.

While I do allow you to privately share this copy with co-workers or project teammates, you do not have a license to distribute it publicly or for resale.
View full details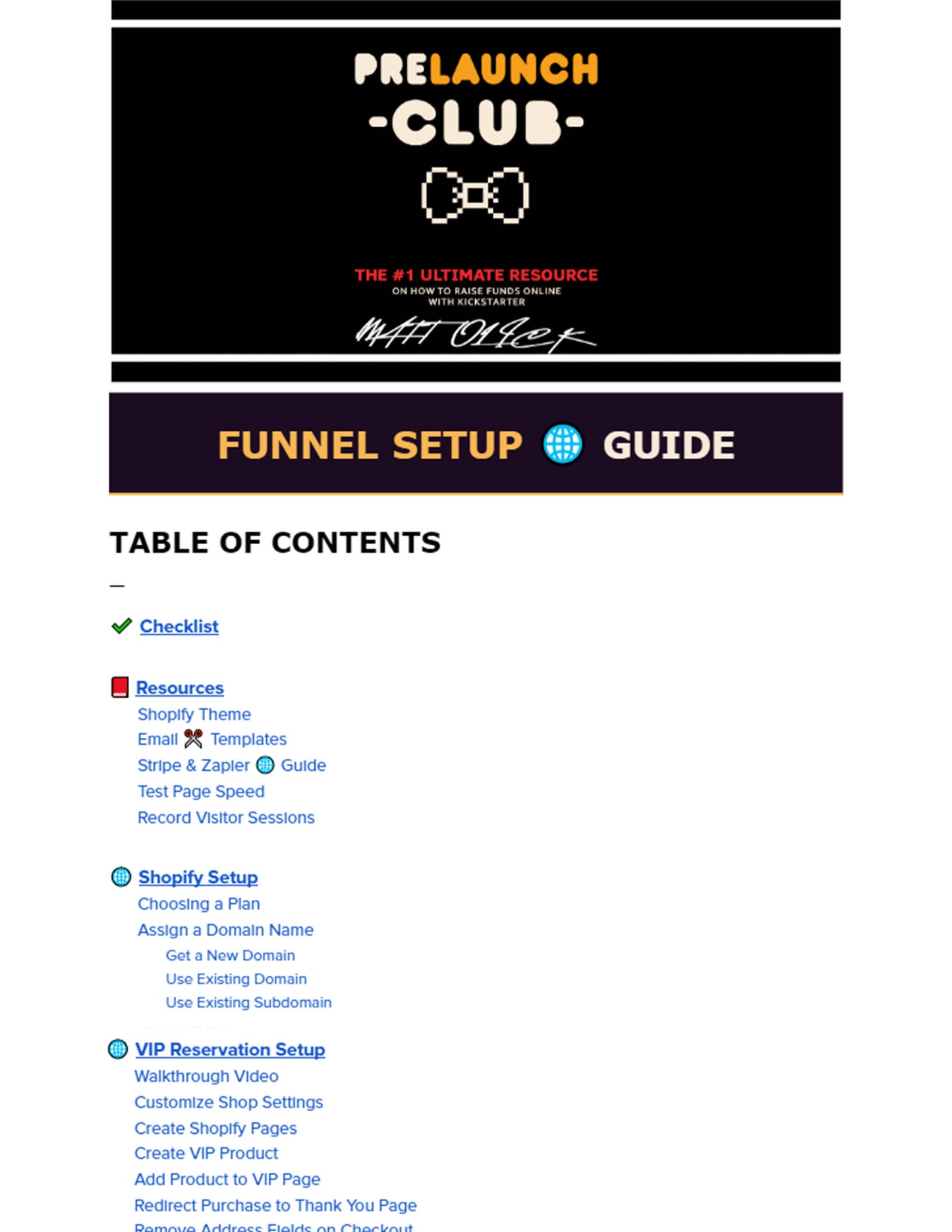 Sign up and get free Facebook Ad Templates
I'm writing a book on crowdfunding, and launching it soon on Kickstarter.
Join my mailing list to be notified when it launches, and receive a complementary download of all my Facebook Ad templates!